Subscription Flowers in HATFIELD, WELWYN GARDEN CITY, ST ALBANS & SURROUNDING AREAS
/opt/ft/core/content_blocks/bootstrap/CMSMoreElements/image_left_text_right.tpl.php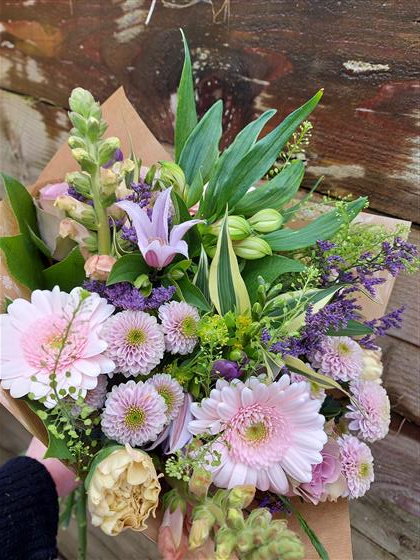 Welcome to our Flower Subscription page, where we offer a hassle-free and convenient way to enjoy fresh and beautiful flowers delivered straight to your doorstep. Our subscription service is perfect for those who love flowers and want to add a touch of beauty and elegance to their home or office on a regular basis.
Our Flower Subscription service is available in Hatfield, Welwyn Garden City, St Albans, and surrounding areas. We offer a variety of subscription options to suit your needs and preferences, including weekly, bi-weekly, and monthly deliveries. Our expert florists carefully curate each bouquet, using the highest quality seasonal flowers available.
With our Flower Subscription service, you never have to worry about running out of flowers or making time to pick them up. We take care of everything for you, from delivery to arranging, so you can simply enjoy the beauty and fragrance of fresh flowers in your home or workplace.
**The best bit about our subscriptions is that your get more flowers for your buck**
Our subscriptions also make great gifts for family, friends, or co-workers who appreciate the beauty of flowers.
/opt/ft/core/content_blocks/bootstrap/CMSMoreElements/content.tpl.php